note: pre order for 2023 - please get in contact What limits you from landing the next move? Think about it. Not enough pop, slow rotation, poor sliding? We developed...
FREE
SHIPPING
FINANCE
AVAILABLE
ONLINE
SUPPORT 24/7
note: pre order for 2023 - please get in contact
What limits you from landing the next move? Think about it. Not enough pop, slow rotation, poor sliding? We developed the Ignites to give plenty of pop and allow for quick rotations. With the thick tail, you will slide through your moves more easily. Simply switch to the supplied freeride fin & set the footstraps in their freeride setting and you will have a blast cruising around. Thanks to the slalom rocker line, the Ignite gets you to a quite an exciting top speed. The board has a lot of volume in the tail, so you have plenty of time to switch your feet and shift the sail while jibing.
WHAT'S NEW?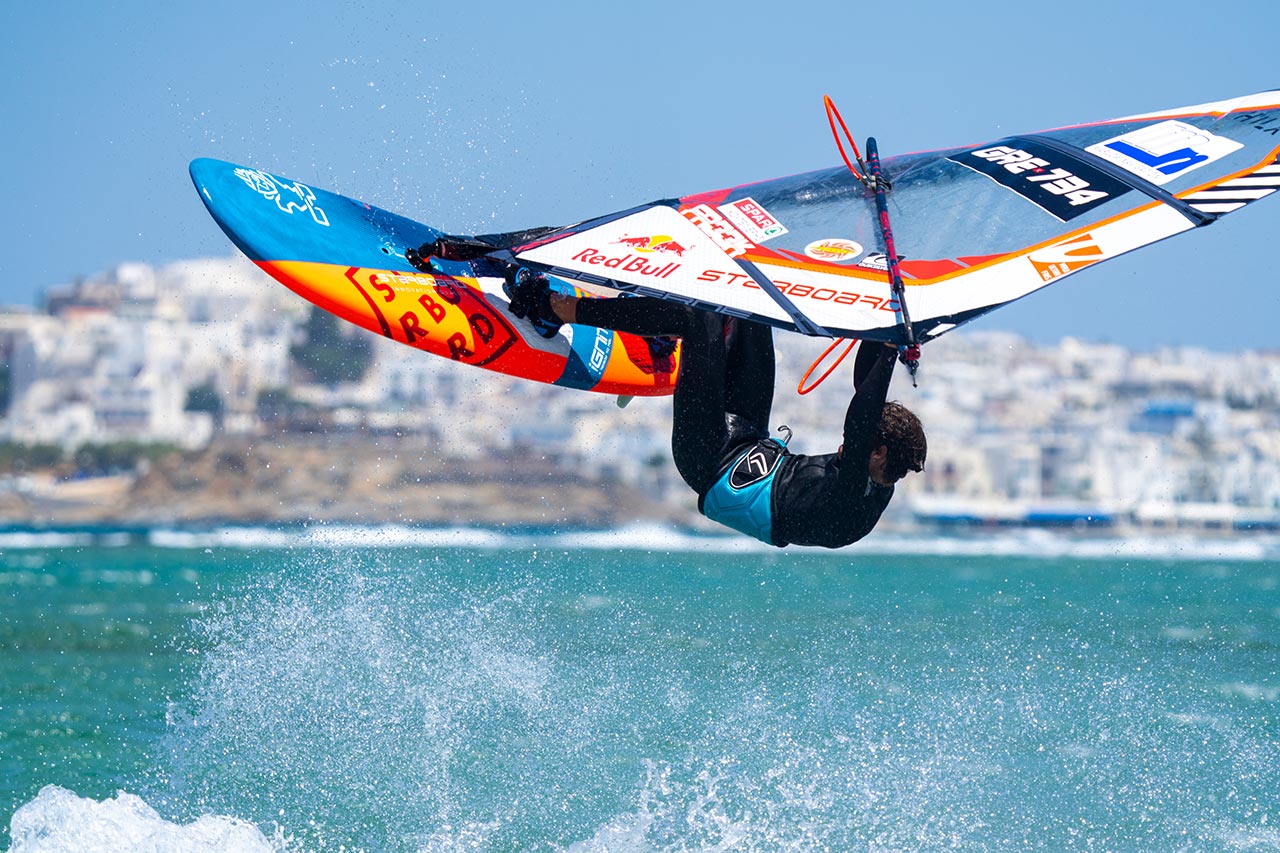 Finally, the whole Ignite range is ready to take your foil. The reinforced foil box is now featured in every size. We developed an Ignite 78 specifically for our future style kings and queens. On the 93 you will feel an instant acceleration as we made the bottom shape faster by removing the tail kick. We also reduced the thickness underneath the back foot, giving you a more comfortable stance for switch moves and significantly improving carving. Enjoy the big wind range thanks to the volume distribution being shifted forward, allowing you to control the board better in strong wind.
" 93 is my favourite size for all conditions. The 2022 accelerates faster and switch moves became easier. It's now more reactive for carving and gives more control in stronger wind. The board has a big wind range and I can recommend it for all kind of conditions and every intermediate or better rider." -
Steven van Broeckhoven
Former Freestyle World Champion
Key Features
ROCKERLINE

A fast and efficient rocker gets you moving early, and keeps you powered into every move.

Speed demon? You can sense the feeling of our iSonic slalom line while blasting at top speed.

BOTTOM SHAPES

Moderate vee encourages you to reach great top speeds. Then, when cutting through heavy chop, enhances comfort and confidence as the vee accentuates towards the front.

TAIL SHAPE

The maximum thickness point of an Ignite is directly under your back foot. Volume distribution concentrated between your feet gives you total control and boosts pop in all maneuvers.

NEW SHAPE: IGNITE 93

Developed directly with our world class Freestyle Dream Team. New 2022 Ignite 93 features reduced tail kick, optimised back foot profile and improved volume distribution.

The result: Instant acceleration and enhanced all round speed. Switch move stance is more natural.

THICK PADS

The Ignites feature 10mm thick footpads with a diamond grooving pattern that provides grip and comfort over extended sessions while being resistant to wear-and-tear.

READY TO FOIL

All 2022 Ignites are ready to foil. The foil box is 3cm further forwards for optimum foiling performance and a special freestyle fin with an offset base is supplied.
Constrcution
CARBON REFLEX SANDWICH
THE FLAGSHIP CONSTRUCTION
Prioritising performance, direct response and efficiency at all times, Ignites are available exclusively in Carbon Reflex construction. With its fluorescent orange colors, our lightest, flagship construction has some of the lowest warranty rates in the industry. Using the lightest biaxial carbon they offer more immediate feel, more responsiveness and controlled flex than conventional boards. On the water, this construction will provide you with ultimate performance. It delivers the most direct feedback from the water surface and allows for quicker and more precise movements. With the Carbon Reflex Ignites you'll plane earlier, maintain and recover more speed through moves and wind holes. The Carbon Reflex is limited in stock, built to order with a four month delivery lead time.
Poole Harbour Watersports delivery and shipping terms can be found on our page
Delivery Info
Free Delivery is available, but certain charges apply for oversized and second hand items, and items being shipped abroad.
If you require any more information, please feel free to contact us at
info@pooleharbour.co.uk
or 01202 700503.