Imagine this... You're carving through your bottom turn and push as hard as you can. No spin out, no nose dive. Then you approach the lip and as soon as...
FREE
SHIPPING
FINANCE
AVAILABLE
ONLINE
SUPPORT 24/7
Imagine this... You're carving through your bottom turn and push as hard as you can. No spin out, no nose dive.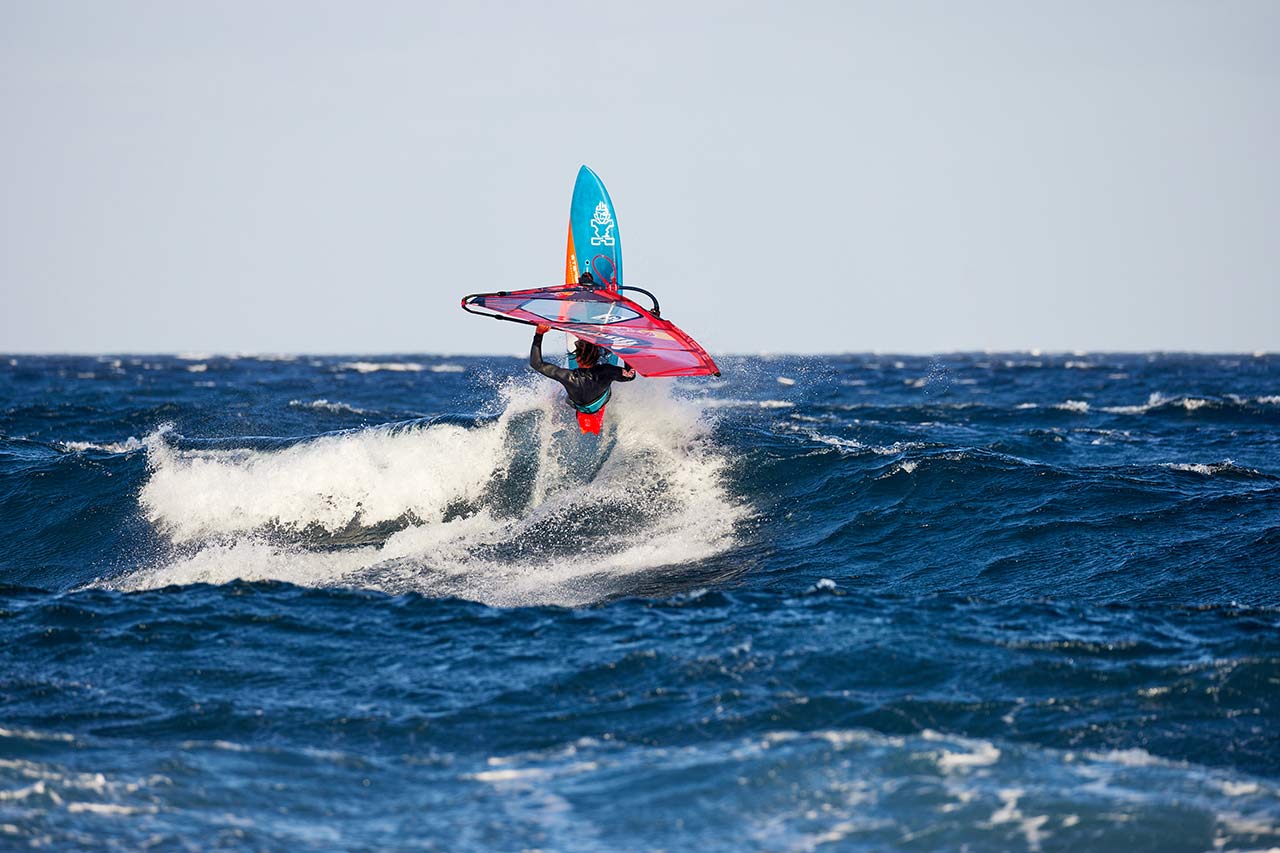 Then you approach the lip and as soon as you transition from rail to rail - it bites into the water, throws you around and pushes a fountain of water over the wave. Somehow you find yourself ready for the next turn. That's the Ultra Kode for you.
It's the lightest wave board we ever made. Heck, the lightest one to ever exist on planet Starboard.
Why would you want a lighter waveboard? Simple: You can jump higher, react faster and control better.
Confidently, the Ultra Kode in Reflex Carbon has over the last 3 years proven to be our strongest wave board technology with a break rate of 0.7%, perhaps the lowest ever in the industry amongst wave boards?
on the water
"The 65 and 72 for are the perfect sizes for me. Finally boards that allow me to make turns like heavier riders on bigger boards. They are really, really light, which is important for when you're younger and lighter. I normally use them with 3.8/3.4/3.0 sails, and it's amazing how with very strong wind the board can still have as much control like in a day of normal wind. I can't wait for the next session."
- Liam Dunkerbeck, 17 years old, 66kg
78 & 82 re designed by Mark Stone. They cover the biggest range we've ever seen on low volume wave boards. While you'll love the performance on less windy days or less powerful waves, we didn't give away any versatility. Performing radical turns and control high jumps will be easier.
86, 93 & 100 are ultra compact boards that provide enough stability for slightly heavier riders or less windy days. Thanks to an overall length of only 218cm you'll be astonished by its control, even in the windiest of days. With thin rails and slight tail kick these boards are designed to make your tight turns as easy as possibe while always keeping you in control. By positioning the V on the center section, the board will
Key Features
SWALLOW TAIL SHAPE

The swallow tail shape is featured on all sizes. This makes for a shorter board and therefore increasing control in strong wind and in the air. More importantly, it improves the grip tremendously so you can push your carving game to the next level.

THIN RAILS - ENDLESS GRIP

Lean into the turn, as much as you dare, these rails have got your back!

Thin rails in combination with a slight tail kick provide endless grip.

EXTRA VOLUME: MORE CONSISTENCY

The extra thickness increases volume on the center line, improving the performance in dodgy conditions. You'll plane earlier and longer; less troubles with currents.

FINS: YOUR STYLE - YOUR SET UP

The UltraKode Fivestar adapts to your needs: Five fin boxes make any setup possible, allowing you to find the best possible configuration for conditions and ride style.

The UltraKode Thruster comes with only three finboxes and reduces the swing weight to a minimum in the critical tail section of the board.

82, 86, 93 & 100: ULTRA COMPACT OUTLINE

At a length of 218cm (217cm on the 82), you'll get an ultra compact shape, which gives you more control and reactivity in strong winds and big moves.

STARBOX: LESS WEIGHT, FASTER SET UP

Featuring four lightweight Starboxes and one US box, the versatility doesn't take a toll on the overall board weight.

The Starbox system allows you to fit Slot Box fins within five seconds each, while remembering your last setting to get you on the water faster. It is also compatible with US box fins.
Fin Set Ups
Thruster
2x Starbox + 1x US Box
The UltraKode Thruster with three finboxes reduces the weight by 300g. With less weight at the critical section right under your back foot you'll get more control in the air, better maneuverability and and even more responsive handling. Is this the lightest wave board out there?
Starting at 5.1kg
Fivestar
4x Starbox + 1x US Box
The UltraKode adapts to your every need: Five fin boxes make any set up possible, allowing you to find the best possible configuration for any style. All our UltraKodes are supplied with new Stone signature Black G-10 thruster fins by Drake.
Starting at 5.4kg
Construction
CARBON REFLEX SANDWICH
THE FLAGSHIP CONSTRUCTION
The Carbon Reflex construction with its fluorescent orange colors is our lightest, most sturdy flagship construction and has some of the lowest warranty rates in the industry.
Using the lightest biaxial carbon they offer more feel, more responsiveness and more flex than conventional boards. On the water, this construction will provide you with ultimate performance. It delivers the most direct feedback from the water surface and allows for quicker and more precise movements. With the Carbon Reflex UltraKodes you'll keep more speed through turns and wind holes, and start planing earlier. The Carbon Reflex is limited in stock, built to order with at least a four month delivery lead time.
Poole Harbour Watersports delivery and shipping terms can be found on our page
Delivery Info
Free Delivery is available, but certain charges apply for oversized and second hand items, and items being shipped abroad.
If you require any more information, please feel free to contact us at
info@pooleharbour.co.uk
or 01202 700503.